Roofing Systems Built to Last
Your roofing system is your home's first line of defense against the elements. If problems are left unaddressed, they can lead to more complicated and costly issues down the line. Strength, durability, and longevity are among the most important qualities of an excellent roof – something that our experts happen to be good at.
We understand the local climate and know just what materials to use and how to conduct your roof repair or replacement so that your roofing system is built to last, saving you money and headaches for years to come.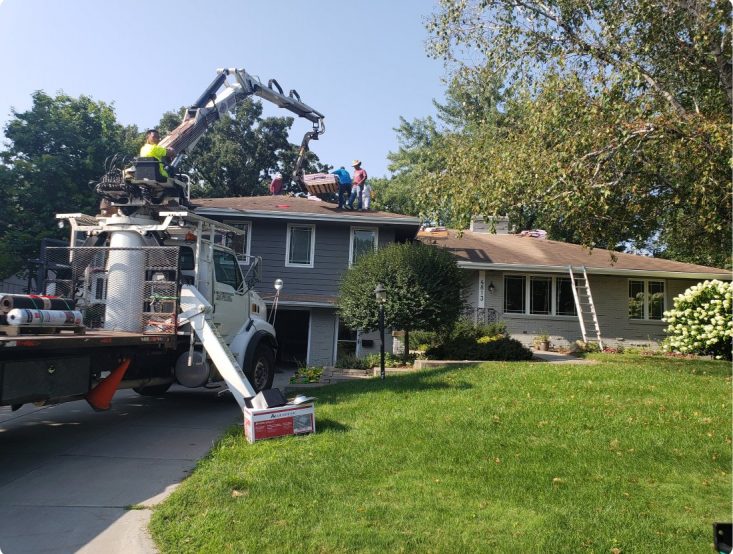 Roof Repair in Rapid City
We quickly assess and restore your roof to reduce disruptions to your daily routine. Rapid City customers can rely on our roof repair service because we use only quality equipment and materials. This way, you'll know your finished roof is hard-wearing and seamless.
Roof Replacement in Rapid City
Long-term exposure to elements, such as rain, snow, and sun, wear down your roof, warranting a total replacement. Our team of experienced roof contractors follows a clear timeline, guaranteeing a quick installation process without sacrificing quality workmanship for your roof replacement.
Hailstorms are common in Western South Dakota, exposing homes to severe damage. When storms hit, we're here to make sure your roof gets repaired or replaced quickly. Our roof restoration service delivers a swift response and assistance with your insurance claim process.
With us, you can rest easy knowing that your home will stay protected whatever the weather. We will also keep you up to date throughout the entire project. This guarantees transparency and accountability from our first conversation up to the end of construction.
Get in Touch with Our Team Today
Whatever your roofing system needs, we are here to help. Get in touch with us today for a quick and free assessment. Click below to fill out the form on our contact page.