Commercial & Residential Contractors
Serving Rapid City, SD and Surrounding Areas
RainTite does commercial and residential roofing in Rapid City, South Dakota and surrounding cities. We have done over 200 residential re-roofs and over a dozen commercial projects. Roofing is our specialty and we can guarantee you will be satisfied with our services. Whether you need a commercial contractor or a residential contractor, we are here to help. If you're ready to start your next big project, contact us and we'll get started!
Whether you need new shingles or a simple hole patched up, RainTite is the perfect contractor for you. You can rest easy knowing your roof will be crafted or repaired strong enough to withstand all types of harsh weather.
We offer Asphalt Shingles, Wood Shingles, Tile Shingles and Metal Roofing
Another important factor in protecting your home or building against the weather is siding. Siding is attached to the exterior to create a more comfortable interior. RainTite can repair any damaged siding so you'll remain protected. We offer…
LP Smartside
Hardie Fiber Cement
Vinyl Siding
Steel Siding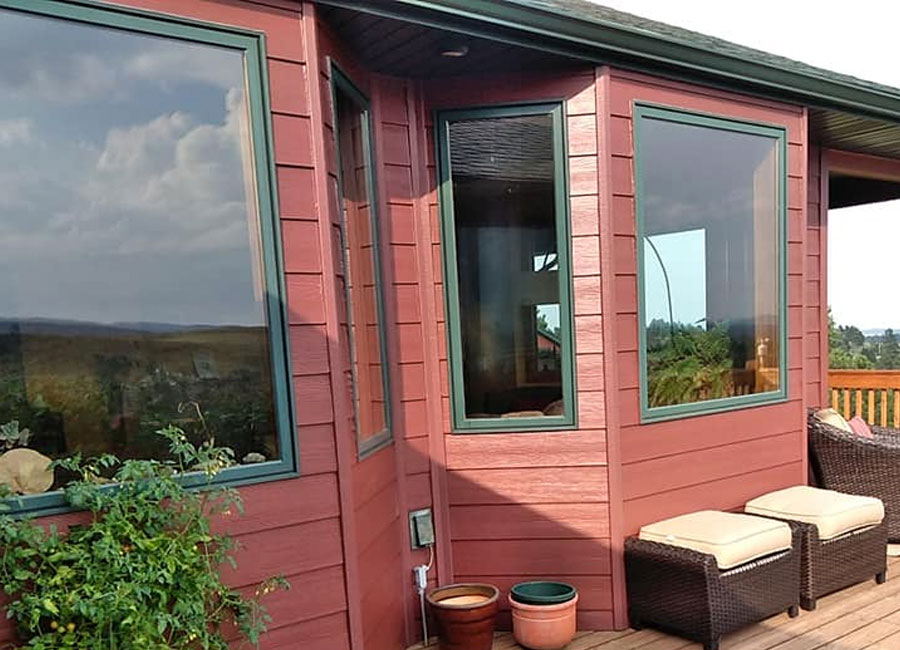 If you're looking to repair a broken window or simply want more natural light, RainTite is here for you. We specialize in many different styles of windows that are both durable and beautiful. With our large variety of windows you are sure to find something that fits perfectly with your home or building.
Stand out from the others when you add a beautiful deck to your property. Our decks can withstand even the toughest weather conditions, all while being stylish.
Hail damage repair is our specialty! If you have experienced hail damage, feel free to get in touch. We offer free estimates and have been serving the Black Hills since 2011. We offer…
Free Estimates
Insurance Claim Specialists
Top Brand Materials
Pride in Customer Service & Workmanship
So glad we chose to keep Christian's flyer that he dropped off at the house two years ago. We dodged the 2015 hailstorm and Christian was the only person who agreed that we did not need a new roof, I found the fact that he put honesty before getting another roof job very important. So when we were hit on August 26 I dug out his old flyer and called him up. Christian was at the house within two hours, he came back the next day to patch the holes we had in the roof. Today both of our roofs are finished, less than three weeks after the storm. His roof crew were great and did an exceptional job cleaning up. We still have some deck damage to fix, Christian is our contractor for that too. Very pleased that I am able to recommend a great local contractor.
Christian simply does an outstanding job of "easing the pain" for those of us who suffer from weather related "mayhem"! From his first visit to your damaged property to the follow up upon completion he and his crew will get your house back to pre-storm condition. Knowledgeable on the ways of homeowners insurance and the proper way to communicate and negotiate for the best work at the most competitive rates. He and his crews have taken care of hail damage to our residence twice in the last 3 years! Highly recommend this company.
Experience, quality of work and good customer service are hallmarks of this firm. Christian, the owner of this firm, I know as a man of integrity!